Several design suggestions / UI / ideas
#121
Open
by thundergreen opened

5 years ago

· 9 comments
Its Time to give the Messenger a nice Look!
Make some proposals!
Mine:
Light colour scheme
Round Avatars
Use android emojis
Remove error messages in httpupload
Chat bubbles
Menu on image long click in conversation list to f.e. edit/delete/... contacts.
I searched a lot to find how i can delete a misspelled contact ID.
On edit contact name, the german "bearbeiten" aas ok is irritting. It should be "ändern", "fertig" or "ok".
Its not self explaining that on has to click + to find the contacts list. Maybe better image for this?
Spend a lot of time to explain and install the app to 3 more devices.
Please let one register new accounts on other servers then pix-art.Trying this brings an error about wrong name (ok, this is not really design). I used the more user friendly pix-art rather then conversations, but its still sort of complicated (too complicated for a lot of people, so i have to install/add an id for them by myself).
@renarena you can install the open version from this releases page, which let you choose your own server or provider.
The other points of your issue will be solved within the next release.
Completely reworking the concept of "conversations" and using the separate chat list/chat activites would be amazing. A navigation drawer is also wanted.
Hi all. I'm a Junior UI/UX designer from Goa, India. Can I help with some UI wireframes and mockups for new app design?
But the problem is I do not know German language and the app seems to be in German.
Hi @Yasha08, nice to hear, that you want to help. The app is not only in German. We have also English and some more languages integrated (please have a look into our crowdin project https://crowdin.com/project/pix-art-messenger).
You could send pull requests with your suggestions. But we have to keep in mind that this is a fork from Conversations and this should be a fork. The Conversations developer makes a great job with integrating security fixes and so on and I want my messager to be compatible with these fixes.
I'm glad to hear from you. Thanks
@Yasha08 Really nice to hear - you could otherwise help out at the main Conversations repo (But don't expect too much). In general, lot's of apps in XMPP could thrive from you suggestions, just take a look: https://omemo.top/
And finally you could even fork Pix-Art, too! That's what XMPP is made for!
Looking forward to your suggestions!
Hereby I enter a suggestion from @gerg5c42g542g2c54g52c from #352 to align the ideas and suggestions.
---
Why not make the design match Conversations upstream, but simply use blue instead of green. I find the current default Pix-Art-Messenger design very bad and this is the biggest reason why I prefer recommending Conversations Legacy to my contacts.
I'm talking specifically about the main view and the in-conversation view. How it looks in Conversations is good, no need for changes.
Thanks!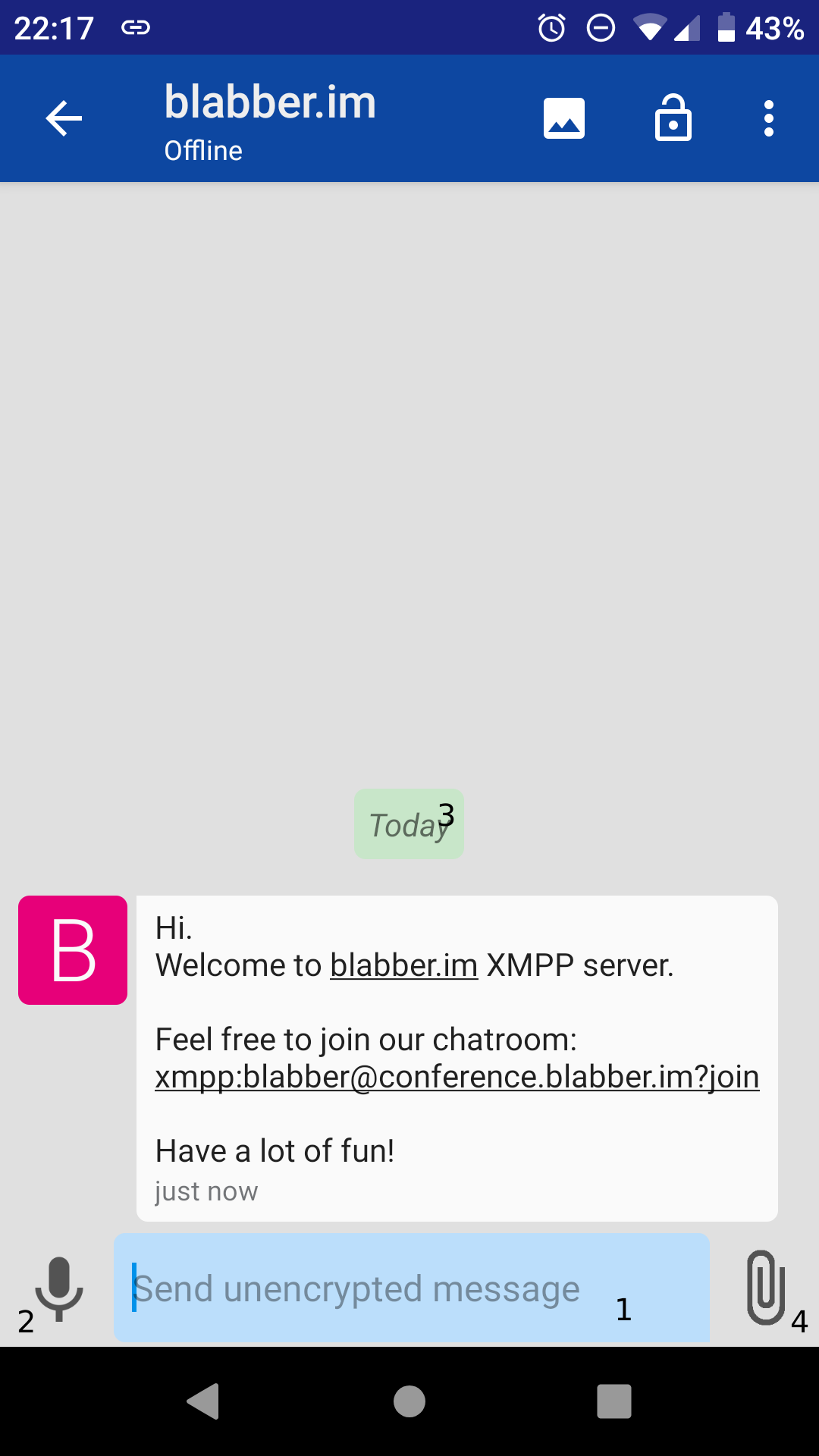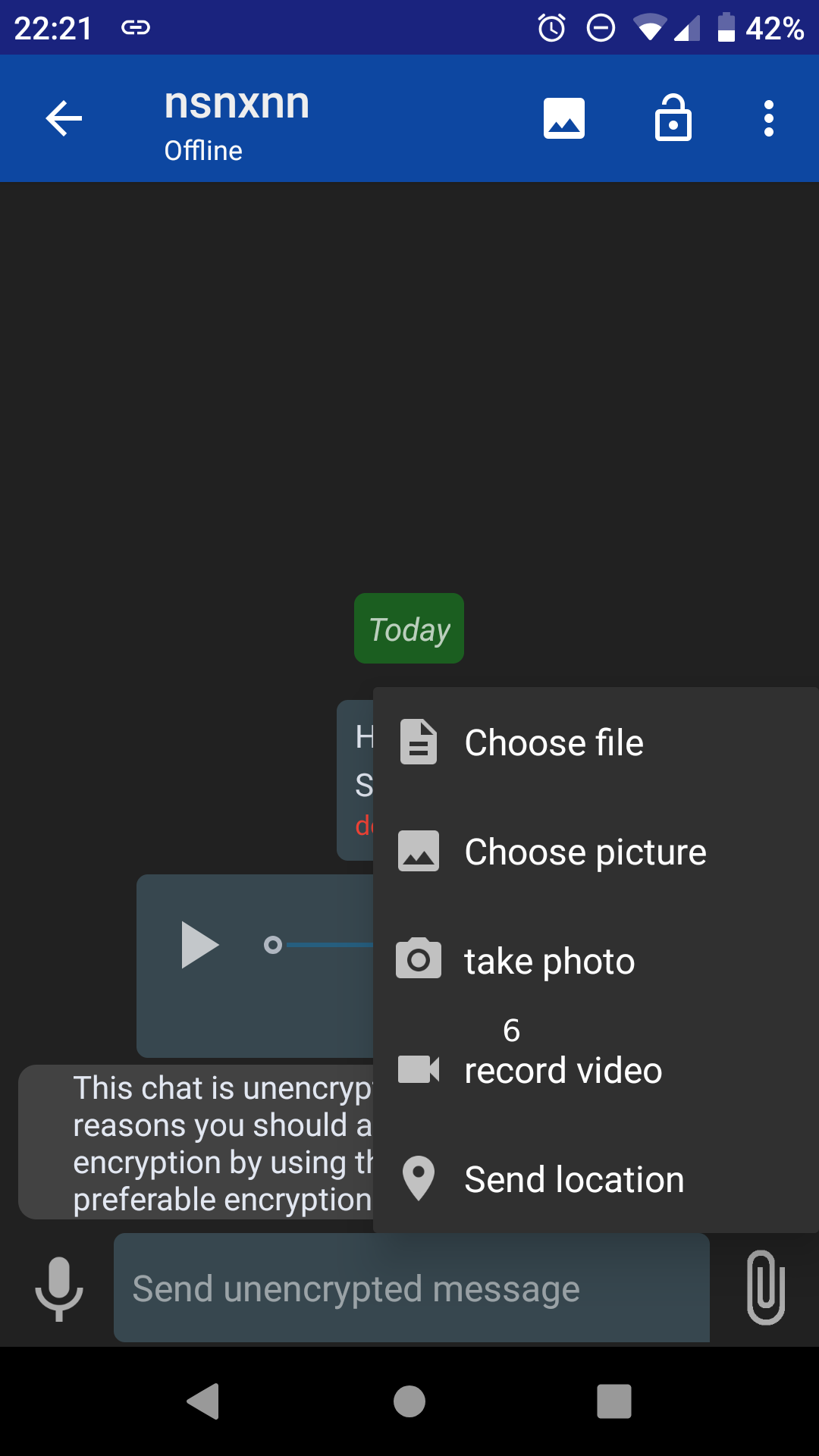 1, 3 and 5 - the background of this box is really off, it doesn't fit the other colors nor the color itself is anything most people consider good looking today, 5 is passable though
2 - it's very non-standard to put a button in this place, it should either be on the right (like in all other messengers) or somewhere else (fe. in the 'attach' button)
4 - the background of this button feels off, I'd go for the whole bottom bar having the same background and that background being white like Conversations does - the flat, modern sleek design
6 - take should be Take, record should be Record
Dark theme is much better, it could be made the default instead, but I think the changes I outlined would be best fitting for modern people.
With reference to #335 from @LucyDemooon I am seperating one point into this one here.
---
Request to enable the following
User changeable Design (colors from Background, Title, Header, ....)
Delete Branch '%!s(MISSING)'
Deleting a branch is permanent. It CANNOT be undone. Continue?